From the Editor
Abstract
It can be said that there are two different factors that determine social behavior. One of them is motor movements, that is, hand and mimic movements, while the other one is language. Therefore, language is a powerful indicator of individuals' social behavior. Linguistics is of great importance, especially because of the transmission of information through language, along with the issues of who we are and where we come from. It has brought multicultural and multilingual education with it in the rapidly globalizing world. Integration issues, depending on the language, constitute a general agenda. Individuals express themselves through language about what they need and how these needs should be met. Societies, on the other hand, state what they need and how these requirements will be met through social sciences. However, social sciences and humanities offer possible solutions to the general demands and problems of societies. Based on these arguments, it was decided to establish the Journal of Research in Social Sciences and Language (JSSAL). Accordingly, it is hoped that JSSAL will make significant contributions to both social sciences and linguistics. In terms of supporting scientific activities, contributing to science and society, it is important to increase the activities and publications and to produce quality publications.
Downloads
Download data is not yet available.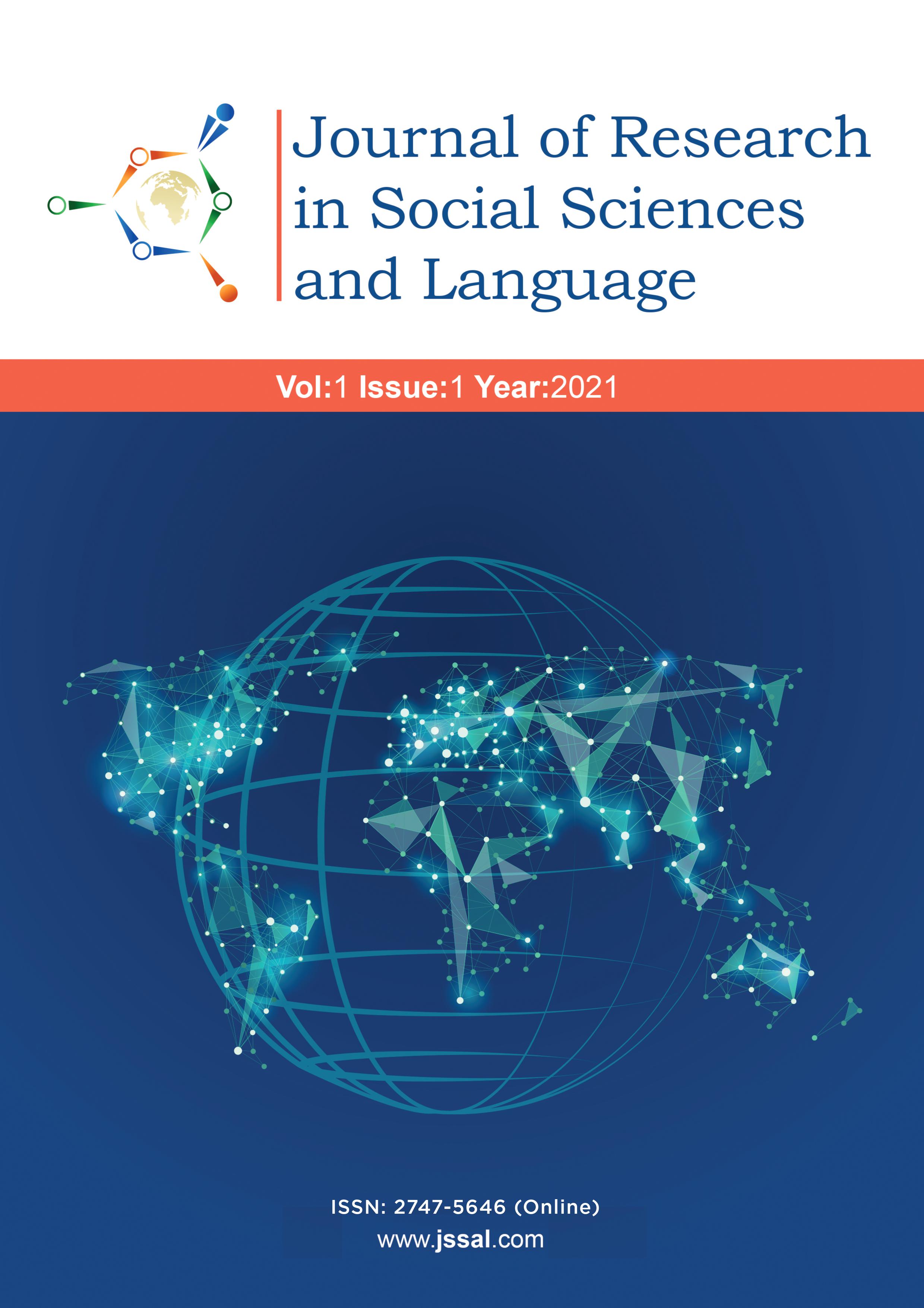 Downloads
How to Cite
Polat, S. (2021). From the Editor. Journal of Research in Social Sciences and Language, 1(1), I-II. Retrieved from https://jssal.com/index.php/jssal/article/view/20
Section
Table of Contents
License
Copyright (c) 2021 Seyat Polat
This work is licensed under a Creative Commons Attribution-NonCommercial 4.0 International License.
The work is provided under the terms of the Public Offer and of Creative Commons public license Attribution-NonCommercial 4.0 International (CC BY-NC 4.0). This license allows unlimited persons to reproduce and share the Licensed Material in all media and formats. Any use of the Licensed Material shall contain an identification of its Creator(s) and must be for non-commercial purposes only.